Lake Erie Committee - Habitat Task Group
The Habitat Task Group (HTG) consists of fisheries scientists from state, provincial, federal and university agencies conducting research on Lake Erie. The HTG is a sub-committee of the Lake Erie Committee (LEC), appointed by the LEC and addressing charges from the LEC relevant to fisheries habitat issues/management in Lakes Erie and St. Clair and connecting waters.
Charges
The following are the charges to the HTG for the 2010-2011 work year:
Document habitat related projects. Identify and prioritize relevant projects to take advantage of funding opportunities.

Support Lake Erie GIS development and deployment.

Assist the Coldwater Task Group with the lake trout habitat assessment initiative.

Develop compilation of fish habitat related metrics.

a. With the assistance of the Walleye Task Group, identify metrics related to walleye habitat for the purpose of re-examining the extent of suitable adult walleye habitat in Lake Erie

Develop a strategic research direction for the Lake Erie Environmental Objectives.
Members
Ann Marie Gorman (ODNR), Co-chair
Tom MacDougall (OMNR), Co-chair
Bob Haas (MDNRE)
Jim Markham (NYSDEC)
Scudder Mackey (U of Windsor)
Ken Anderson (PFBC)
Carey Knight, Eric Weimer (ODNR)
Patrick Kocovsky, Ed Roseman (USGS)
Jim Boase, Chris Castiglione (USFWS)
Ed Rutherford (NOAA)
Yingming Zhao (OMNR)
Publications and Products
Annual Reports
Supported Projects
GLFC Interactive Video
Great Lakes Image Gallery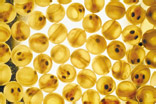 Photo: American Fisheries Society